Renee' Sunday, M.D. is the founder and CEO of Sunday Publishing Company, LLC., Sunday Foundation (non-profit Organization) and RS Commerce, P.C.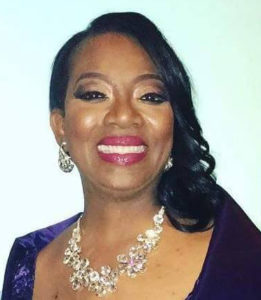 Dr. Renee Sunday is the Platform Builder. She is a light in this world. She expresses her purpose as being a catalyst for others to walk in their purpose and destiny. She is a Minster, Media Personality – Host of Good Deeds Radio & TV Shows, Publisher, Receipt of the Audience Choice Award in the 2016 –  Ms. Corporate America  Pageant representing Conyers, Ga. , Author , Motivational & Purpose Coach , Grief Counselor, Motivational Speaker, and an Anesthesiologist. She is humble and enjoy being a servant for all people.
I have practiced anesthesia for over thirteen years. My mission is to encourage and empower others to enjoy life and obtain their dreams. Furthermore, I enjoy being an instrument in God's Plan to render services to others and to show compassion, love, and the standard of care." Empower others to propel their message to the world.
.Renee's passion is to be a catalyst to stimulate others forward toward their destiny. For fourteen years , I thought my purpose was doing providing anesthesia services until in I went from 6 figures to 0 figure in 24 hours. When one door closed several new doors opened. The doors continue to open on a daily basis.
Everyone has purpose. Everyone has a calling. Everyone has reason to be on the earth right now. A lot of people are asking, "why was I created? " They want to know his/her Grand Purpose in life. The truth of the matter many people are not called to one area or one thing. There are many things we enjoy in life. Can you say you are enjoying life? If you are frustrated with your job, career, where you are right now. Get Purpose Now with Dr. Renee Sunday encourage, empower, and educate others to propel their passions to purpose. One step will lead to an abundant supply of opportunities, obtaining dreams, and achieving a purposefully driven life.
Brianna Abdallahi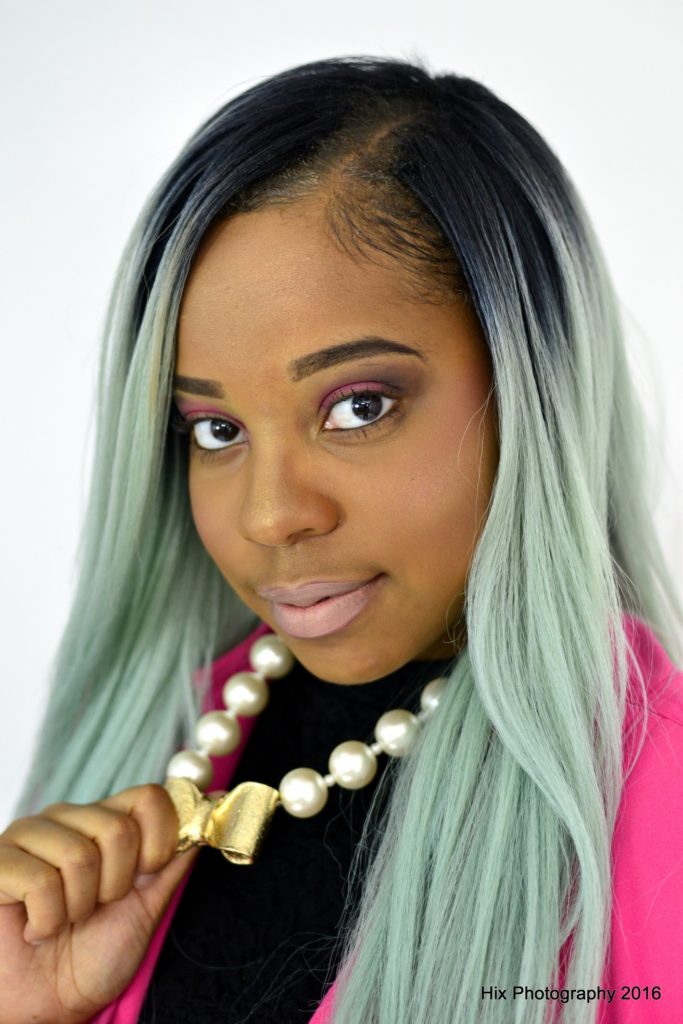 My name is Brianna Abdallahi, I am 21 years old, I currently go to Wilmington University pursuing a degree in Mass Communications. I was born in the city of Philadelphia. I grew up going to church with my family. My grandfather Jerome Cotton  was a Pastor and taught me at a young age about God. When he passed away it was hard for the family, but his legacy has to continue through me. I always knew God was with me at a young age. I always active in the community or in my church. As an adult I took a lot of leadership roles in school, in church and in my personal life. I have a genuine heart for ministry and God's people. As I step into this journey of faith I will trust in the Lord with everything that I have. I will continue to allow God to use me for His Kingdom.
About Jamila Monroe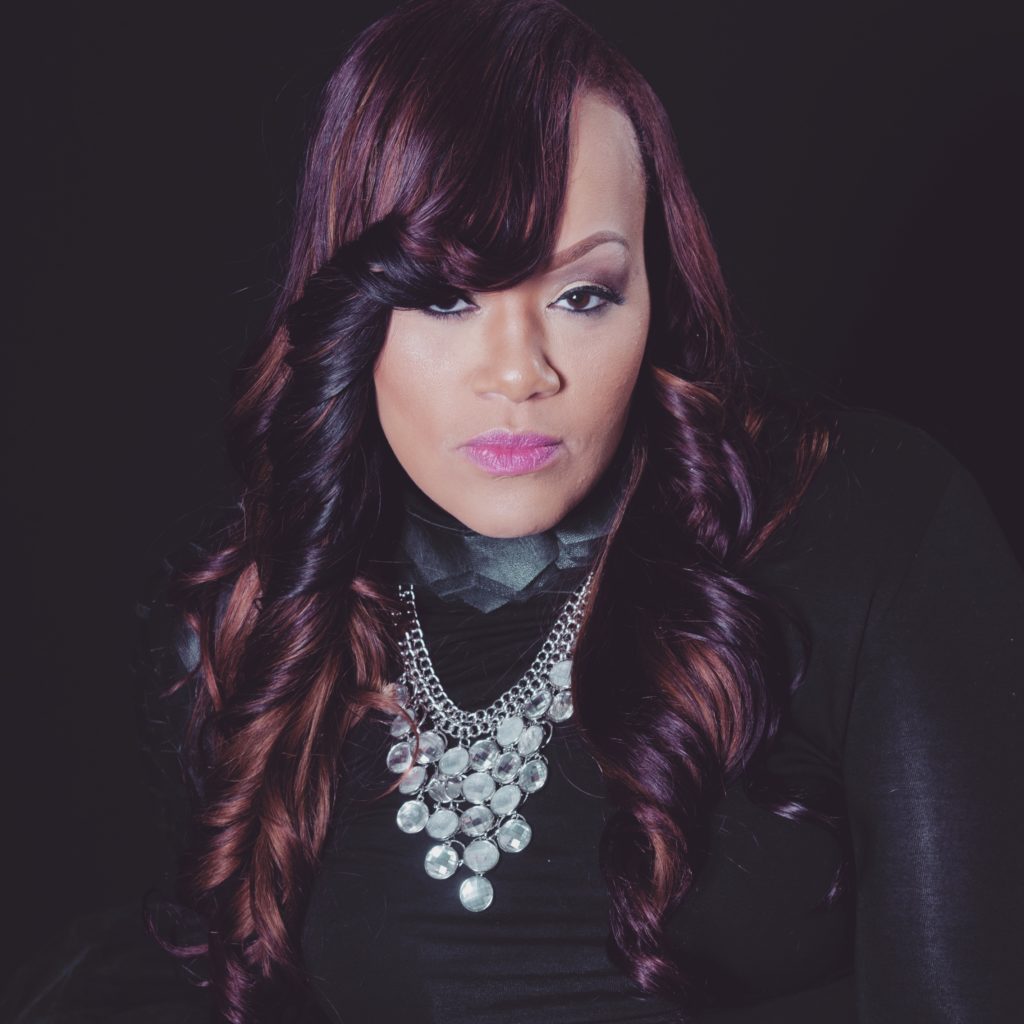 Prophetess Jamila Monroe is the CEO and Founder of Jamila .A. Monroe Ministries (JAM Ministries) and Senior Pastor at Kingdom Covenant Worship Center in the city of Atlanta Georgia . The vision of these ministries are to empower generations to grow spiritually and naturally by fully conceptualizing and embracing the saving, healing, and delivering power of Jesus Christ.  Prophetess Monroe's ministry draws souls to the kingdom of God through teachings, youth gatherings, prophetic conference calls ,conferences and community outreach programs.
Prophetess Monroe has been chosen as a willing vessel to serve God and impact the lives of people from all nations.  Her most recent kingdom assignment was to launch and execute the  Beyond the Rubies Experience. Beyond the Rubies Experience creates an atmosphere where the Holy Spirit flows and touches the people of God as  souls are saved, lives are changed, hearts are mended, and chains of bondage are broken.
A native of Brooklyn, New York, Prophetess Monroe currently resides in Atlanta, GA with her children, whom she affectionately refers to as  her  "Five Heartbeats." Monroe is an advocate for education and her passion is to encourage individuals to seek their greatest potential through counseling and mentoring, as well as motivating individuals to reach their greatest scholastic potential. She earned an Associates degree in early childhood education at Kingsborough Community College, Bachelor of Science in General Studies and a Master of Education in Special Education at Wilmington University and is currently pursuing a Ph.D. in Counseling.
Prophetess Monroe is a worshipper at heart, it is in the presence of God where the greatest transformations take place, she firmly believes that "once your mind is transformed you can think big and then pursue greatness." The most intense worship for her happens when she is seeking God in an isolated setting, where nothing can deter her from hearing the voice of the Lord.
Monroe is God-authorized, anointed and appointed for such a time as this to prophesy, preach, teach and most importantly live the Word of God.
Jeremiah 29:11, "For I know the thoughts that I think toward you, saith the Lord, thoughts of peace, and not of evil, to give you an expected end."
Trina M. Hardy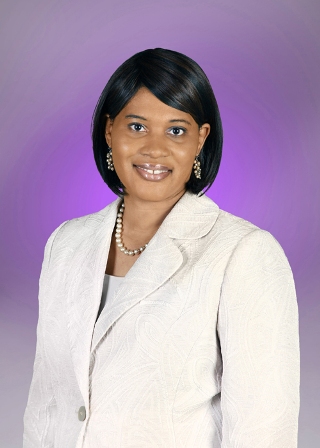 Trina M. Hardy is a servant of the one and only true living God.  She was born again in October 2004, and has been serving and living her life for Christ since then.
Having been trained in righteousness and kingdom leadership, Trina has volunteered and worked in many ministries, always helping out where she could. She has even served as a youth leader, teaching the word of God to the youth.
Trina is also a professional business woman.  She is a native of Savannah, Georgia and an alumnus of Savannah State University where she earned her BBA degree in accounting.  She is a proud and loving parent of one daughter, Trinity.  She currently resides in the metro Atlanta area and is looking for new ways and opportunities to involve herself in the things of God and help make a difference in the lives of others.
Being fully persuaded of the glorious and imminent second coming of the Lord Jesus, Trina is committed to the ministry of reconciliation with the mission of spreading the Gospel around the world.
Email me at TH_manifestationsnow@yahoo.com
Charlotte Ellis Colbert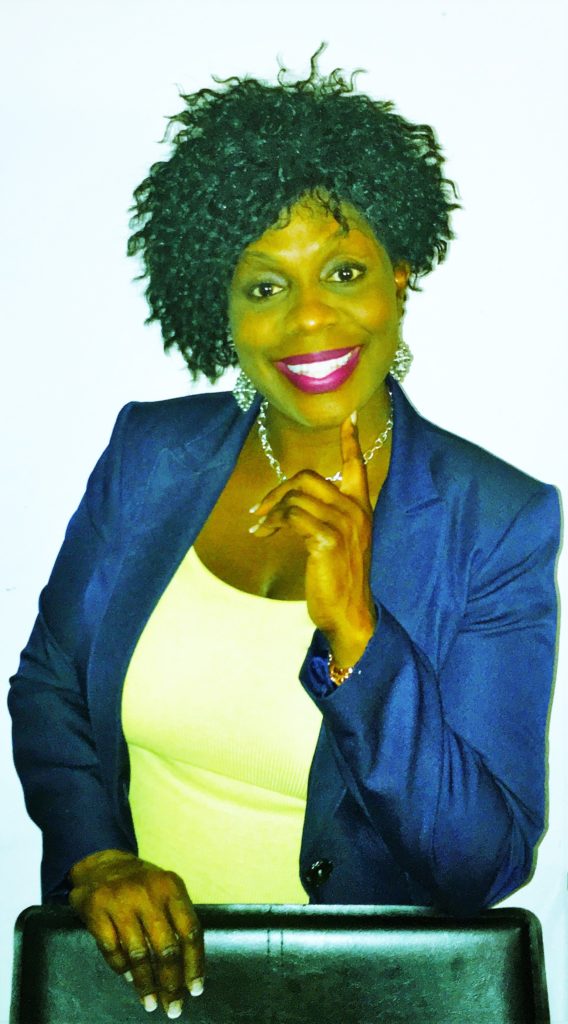 Charlotte Ellis Colbert – Operates a small, successful family franchise, "The Colbert Brand."  The company is cohesively operated with her oldest son, Dwan Colbert (DJ), her daughter, Taylor Colbert and her youngest son, Jaden Colbert.  Simply put, Charlotte is mother to three dynamic children and she finds herself in constant awe of their strength, balance and many achievements.  The order of importance for Charlotte, is, God, family and her continued quest for greatness.
Charlotte was born in Gainesville, FL and has two wonderful parents, Earnest Ellis Jr. and Gladys Simmons Ellis, a brother (Napoleon), and sister (Kim) of whom she loves greatly.  She loves to sing and discovered her gift at an early age.  While growing up, Charlotte would sit for hours listening to the songs her mom and aunts would sing.  The Infamous, "Simmons Sisters," played an intrinsic part in her love for singing then and her love for singing now.
The favor of God has afforded her opportunities to sing on platforms with Gospel greats such as, Minister Beverly Crawford, Minister Steve Lawrence, Bishop T.D.Jakes, Karen-Clark Sheard, Dorinda Clark, Tremaine Hawkins and a host of other artist.  She is forever humbled by the great opportunities/venues God has allowed her gift to make room for.  Those opportunities include but are not limited to, completing studio over-dubs for a host of artist, to include but not limited to, Marvin Sapp, "Diary of Psalmist" , T.D.Jakes and the Potter's House Mass Choir, William Murphy, "Worship Experience," and Richard Smallwood, "Sweet Jesus,"
Charlotte discovered her ability to express herself through writing at a young age.  She has written songs, poems, short stories and has a hunger to reveal to others how to live a successful life in face of adversity or transition.  She is an author who would like her writings to offer authenticity.  While currently experiencing a shift in her family dynamic, (divorce), she would like her writings to release words that nurture the wounded, teach people who have experienced a life altering event how to allow God to heal the heart, prepare for a new future while accepting past experiences as life lessons, and how to follow their unique path.
Charlotte received her Bachelor's degree from Tuskegee University, is currently completing her last two classes in the Management and Leadership and upon completion she will receive her Master's Degree.
Charlotte would like for you to always remember and repeat, "I Can Because GOD Says I Can!"
Nicole Lindsay Bryant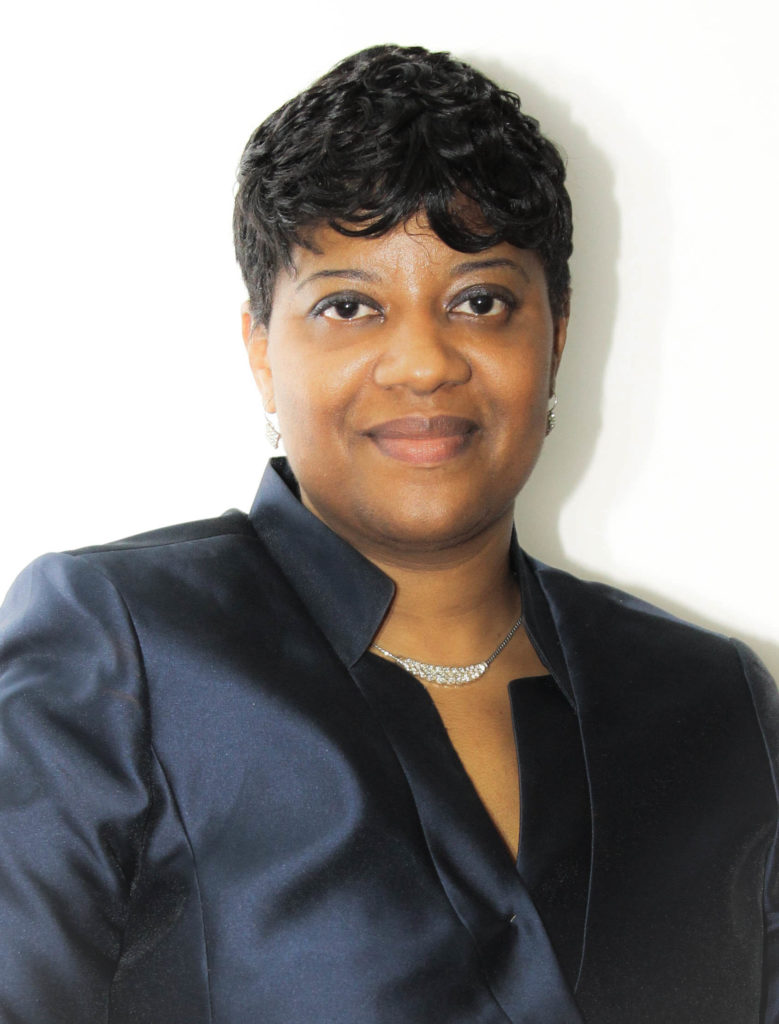 I am a Daughter, Sister,God Mother Friend, Teacher, Mentor, and Motivational Speaker in the Natural. In the Spiritual, I am an Evangelist, Prophetess, and Intercessor. I am a licensed New York State task force Chaplain. By profession, I hold a double licensed one as a cosmetologist and the other as a cosmetologist instructor where the Lord leads me to Minister to transform women back to Wholeness on a daily basis. I am currently involved with numerous Intercessor teams which I pray and speak the word of God in the USA and internationally. I am truly Thankful to God that he Chooses to use me in this season because I definitely don't like what I been through but it's all for my making.
Romans 8:28" And we know that all things work together for good to them that love God, to them who are the called according to his purpose."
Sophia Shamburger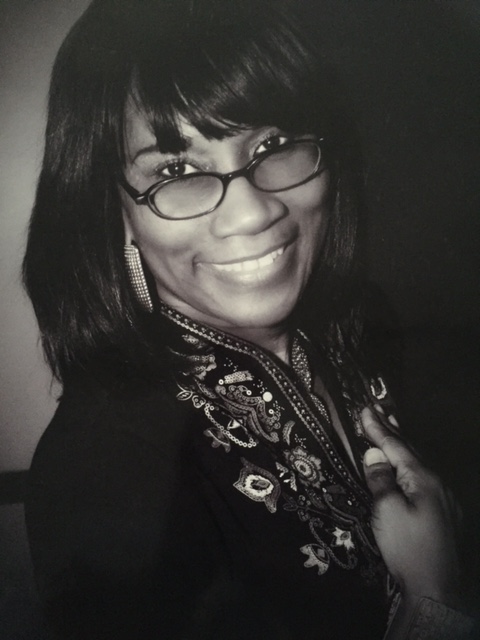 Sophia Shamburger is a mother of six she is a woman of God her dreams and goals is to be a great example for her children and A living example on what God can do.  I also a member of Mount Pleasant Baptist Church and twin Oaks Pennsylvania where are serve on Victoria generation choir contemporary praise and worship team I see you're a Sherborg greeters ministry. And also helping mother and children ministry. A heart to help and serve God's people
"MANIFESTATIONS NOW! BELIEVE, TRUST AND WALK OUT YOUR DESTINY" is a life- changing empowering and inspirational book that reminds you that manifestations occur every second of the day. Seven visionary women share their wisdom and testimonies of Manifestations. This book emphases empowerment of Believe & Trust and provides strategies to help you maximize your Journey of your Destiny. This book will ignite your goals, dreams, passions and purpose and set you on your predestined path to Manifestations Now.